NAXOS APARTMENTS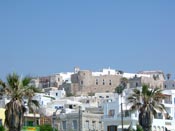 If you are searching for a holiday spot where you can spend a most pleasant time with your family or friends, Naxos Greece is the place! Splendid beaches, exciting nightlife venues, famous historical sites, and charming mountainside villages, comprised this wonderful holiday spot. Its extensive tourist infrastructure means that all visitors, and especially families, will find whatever they need at any given moment.

If you are vacationing with a large group of people, either family or friends, we recommend booking your accommodation in one of the many Naxos hotel apartments on the island. There is a marvellous variety of hotel apartments to choose from, depending on your budget. The majority of Naxos apartments are self-catering, and therefore have a fully-equipped kitchen and ample living spaces that offer all the comforts of home. Apartments in Naxos are also a great option for visitors who want to share the cost of accommodation, providing inexpensive lodgings during their holiday. If you would rather stay in a place where your every whim is satisfied, you should look into booking luxury apartments in Naxos, where high-end apartment amenities and lavish services are provided.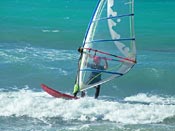 You will find Naxos apartments in every corner of the island, because Naxos Greece is a family-friendly island. You should select the location of your hotel apartments according to your particular taste. If you like the busy and exciting atmosphere of popular tourist resorts, the apartments to rent in Naxos Town and the area of Agios Georgios are your best bet. If your idea of the perfect holiday is a serene and quiet environment with a view of the deep blue, we suggest booking at Naxos hotel apartments in Agios Arsenios and Stelida. On the other hand, if you want the best of both worlds, Agia Anna and Agios Prokopios are the ideal places. All of these settlements are located close to spectacular sandy beaches and wonderful historical sites.

Another fabulousl feature of Naxos apartments is the number of people that can be accommodated. There are apartments to rent that can accommodate up to 6 persons, making them ideal for large groups of people. Many couples also prefer hotel apartments because they provide a great deal of space and privacy. Apartments provide the comforts of a home, offering ease and convenience, things you cannot find in other types of rental accommodation.