Markopoulo Hotels
Markopoulo (near Athens International Airport), Attica, Greece
The town of Markopoulo is situated in inland Attica, close to the Athens International Airport (Eleftherios Venizelos) and is well known for its production of fine wines. The area has many archaeological sites that are presently under excavation, showing that Markopoulo was a significant town during ancient times. In Markopoulo, visitors can find several hotels and traditional Greek tavernas. The nearby coastal regions of Porto Rafti and Loutsa offer lovely beaches and clean waters.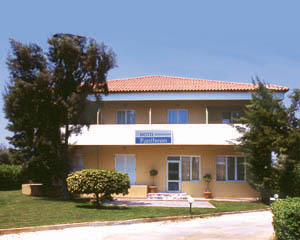 This 2 star (**) hotel is located in the town of Markopoulo, Attica, just 9 km from the Athens Airport, 30 km from Piraeus Port and 9 km from the Metro Train Station. The hotel features a bar, a lounge, a TV room, a cafeteria and a parking lot. All rooms are air-conditioned and include a private bathroom, a phone, satellite TV, central heating, internet access and a balcony with a mountain view.

Reliable and economy Car Rental in Athens and Athens Airport Greece. We offer a wide selection of new cars for rent, small cars, family cars, 4x4 and luxury cars for VIP clients. Free delivery and collection.
Accommodation : Rest of Athens Airport
athens airport markopoulo hotels
|
peania hotels
Accommodation : Rest of Attica
athens airport hotels
|
athens hotels
|
piraeus hotels
|
sounion hotels
Accommodation : Rest of Greece
attica
|
chalkidiki
|
dodecanese islands
|
crete island
|
cyclades islands
|
ionian islands
|
ne aegean islands
|
peloponnese
|
saronic islands