Athens Airport Hotels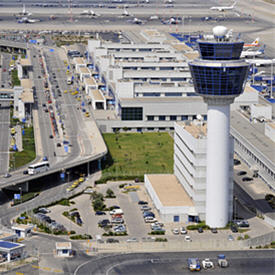 Athens Airport Hotels, Attica, Greece
The towns of Markopoulo, Peania, Spata, Pallini and Koropi are up and coming regions of Attica that are undergoing much development in regard to their urban infrastructure.
Their close proximity to the new Athens International Airport "Eleftherios Venizelos" has resulted in the construction of numerous hotels, rooms for rent and entertainment venues.
These areas are ideal for both business travelers and vacationers, since they are close to the coastal regions of Porto Rafti and Loutsa, which offer lovely beaches and clean waters, and to the Athens city center, which can be accessed via the excellent transportation network in the region.
Visitors can stay in Markopoulo, Peania, Spata, Pallini and Koropi for a few days before going to the islands, to explore historical
Athens and its suburbs.

Athens Hotel Guide offers all types and categories of hotels, apartments and suites. Find hotels in Athens city, Piraeus, Downtown Athens, Athens Coast Hotels, Luxury, Budget, Family hotels, apartments and suites.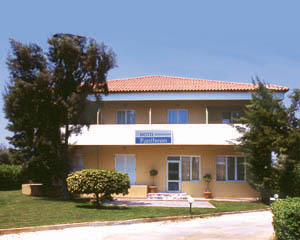 This 2 star (**) hotel is located in the town of Markopoulo, Attica, just 9 km from the Athens Airport, 30 km from Piraeus Port and 9 km from the Metro Train Station. The hotel features a bar, a lounge, a TV room, a cafeteria and a parking lot. All rooms are air-conditioned and include a private bathroom, a phone, satellite TV, central heating, internet access and a balcony with a mountain view.
Accommodation : Rest of Athens Airport Hotels
athens airport hotels markopoulo hotels
|
athens airport peania hotels
Accommodation : Rest of Attica
athens airport hotels
|
athens hotels
|
piraeus hotels
|
sounion hotels
Accommodation : Rest of Greece
attica
|
chalkidiki
|
dodecanese islands
|
crete island
|
cyclades islands
|
ionian islands
|
ne aegean islands
|
peloponnese
|
saronic islands