NE Aegean Islands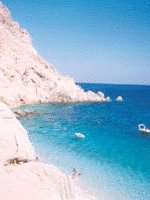 The NE (North Eastern) Aegean Islands, Greece
The NE Aegean Islands cluster is located opposite the coast of Turkey, in the middle of the blue Aegean waters. They are especially well known for their combination of splendid beaches and forested areas, which create paradise like holiday settings.
The North Eastern Aegean Islands are mainly characterized by long sandy beaches, areas of great natural beauty, picturesque villages, hopping nightlife and significant archaeological and historical sites that are proof that these islands once had great financial and commercial power.
The islands in the NE Aegean Sea offer visitors such diversity that they are ideal for all types of tourists. People from all over the world come to spend their vacation on these islands, whether they seek quiet, remote villages or lively, stimulating resorts.
The Islands of North East Aegean have an exceptional tourist infrastructure and provide guests with plenty of hotel resorts, hotels, apartments, studios, rooms for rent, suites, villas and traditional houses.
The NE Aegean Islands are: Agios Efstratios, Chios (Hios), Ikaria, Inousses, Lesvos, Limnos, Psara and Samos.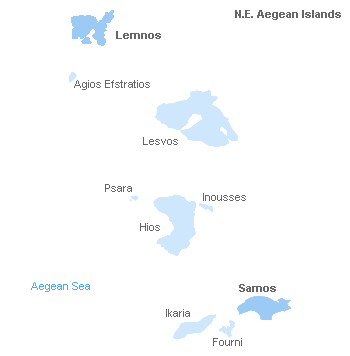 Accommodation : Rest of Ne Aegean Islands
lemnos hotels
|
samos hotels
Accommodation : Rest of Greece
attica
|
chalkidiki
|
dodecanese islands
|
crete island
|
cyclades islands
|
ionian islands
|
ne aegean islands
|
peloponnese
|
saronic islands