GENERAL INFORMATION about HERAKLION (IRAKLIO) PREFECTURE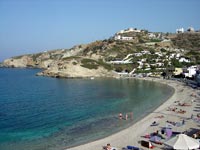 The prefecture of Heraklion (Iraklio), second from the right, covers an area of 2,011 sq.km. and lies between the prefectures of Rethymno and Lassithi. It is the most populated prefecture of Crete and its capital, the town of Heraklion, is the capital of the island.
Other developed towns and villages are Agia Pelagia, Malia, Hersonissos, a very well organized summer resort, Epano Arhanes, Nea Alikarnassos, Myres and Agia Varvara.
The climate in the prefecture is very good with sunshine most of the year. There are various mountains with Dikti mountain chain and Kofinas being the most important and also a few valleys.
You can rent a car or a bike from many car rentals in the capital and in other developed tourist vilages or you can use the bus to move from any location of the prefecture to another.

PLACES OF NATURAL BEAUTY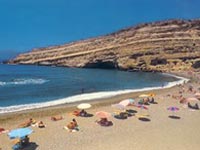 The prefecture of Heraklion has many breathtaking locations, ideal for nature lovers. Impressive caves such as Kamares in Zaros and villages with sandy beaches such as Kali Limenes present glorious images that nature and time have created.
There are also many areas for climbing and hiking and various summer resorts, where you can enjoy the sea, while water skiing or wind surfing. A sense of adventure and a desire for exploration are all you need to discover the beauties of the Heraklion prefecture.