ARCHAEOLOGICAL AND HISTORICAL MONUMENTS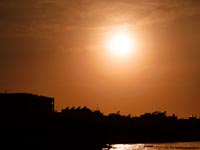 Archaeological sites that can be found in the prefecture are: the ancient towns of Eleftherna, Sivritos, Axos, Lappa, Monastiraki and the Armeni cemetery.
You can also visit many venetian and Turkish monuments such as the Fort of Monapari, a venetian castle, the Clodio mansion in Hromonastiri, an impressive venetian building, the Fort of Kastri, another venetian castle, the Mountrous mansion, the Maroula Turkish towers and the Amnatou gate, with the inscription «beginning of wisdom, fear of the Lord».

There also many monasteries and churches all over the prefecture, such as Arkadi monastery, famous for the 1866 sacrifice of its defenders and the Preveli, Arsani, Bali and Agia Erene monasteries.
Don't forget to visit the wonderful churches from Byzantine or early Christian years, with sublime frescoes: Panormou Basilica, St. John of Gerakari church, Visariou Basilica, Panagia Lambrini, Panagia Miriokefalon and Panagia Thronous churches, St. George Apodoulou cathedral and St. John Episkopi Milopotamos church.



THE PEOPLE AND THEIR TRADITIONS
Rethymno prefecture has developed through the traditions and history of its people a reputation of being a center of the Arts and Letters. Cretan traditions have been kept for centuries, creating and preserving arts such as pottery, marble carving, weaving, wood carving, painting and in some villages basketry.
Music is also an important part of the people of Rethymnon (Rethymno), always present in festivals, weddings, celebrations and their everyday life. The people living in villages, either fishermen or shepherds, are very hospitable, friendly and with honest spirits. A few hours at a small village can reflect the real traditional Cretan hospitality and honesty.



NATURAL BEAUTIES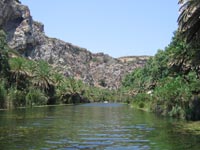 Crossing the prefecture, it is obvious that this is a place filled with heavenly images. The mainly mountainous areas have created many impressive gorges, such as Preveli, Kourtaliotiko and Kotsifou, Prassano and Patsos.
Rethymnon (Rethymno) has also many caves, impressive but also quite dangerous. The most important are Sentoni Zoniana cave, with 14 chambers, the Melidoni cave, Fantaxospiliara (Ghost cave) in Prinos and the Idaio Andro cave, where according to mythology Zeus was born.

If you desire a wonderful place for a swim, you shouldn't forget to visit the beaches at Rodakino Korakas and Akoumia Triopetra. For nature lovers and those who would love to add a sense of adventure to their vacations, there are many excursions and tours to various interesting areas of the prefecture, where you can go climbing, hiking, biking, wind surfing and water skiing.